┬ Friday, June 03, 2005
Bollywood Mania!




Namaste yaar!
Get the newest Bollywood pictures everyday! Enjoy the pics!
It's free for you!
┬ Thursday, May 12, 2005
It's My life Vol.2





A few days ago I went to second hand books shop, I really enjoy to go there.
I like books very much, I'm books freak, so if you want make me happy just give me books (hint!) hehehe...
Back to story, I really enjoy did books shopping at Willys Second Hand Books Shop.
We can bargain and bargain, but I'm not good bargainer.
I got some magazines and some books.
If we lucky enough we can found rare books there.
Books really satisfy me much.

┬ Saturday, April 30, 2005
The Movie Vol.1
BATTLE ROYALE 2 : Survival




This is the strange movie for me, too sadistic.
Can you image school guys and girls fight-to-death to survive?
They've been participate into deadly competition.
Strange story and mature viewers only.
I'm not recomended for light hearted viewer, just for "art of kill" fans!
Hehehe, Japan can do everything!
It's My Life Vol.1
Hairy Surrounded! Part.1





To be known by you at first, I really adore hairy and moustached guys.
For me they are so sexy and manly.
These are my stories...

A few days ago, I went to "A" Mart
to bought some things, daily needs, at parking area, I met with hairy and moustached Park Keeper guy, sexy, hmmm...
And then after that I went to Bellm Market, in that place I met with young Arabic guy who sat on his motorbike, waiting, I just wondering around who was he waiting for? hahahaha....nasty think!

And then, yesterday I run out glue, I bought glue at Small Lil' Shop near my neighbourhood, Ankh Shop, I like to bought the glue there cause the owner of that shop is hairy-moustached...hahaha

Live is so beautiful, surrounded by hairy guys! hahahaha

To be continued....hmmm
The Song Vol.1





FROM A DISTANCE sing by Bette Midler



From a distance the world looks blue and green

From a distance the ocean meets the stream

That the eagle takes to flight

From a distance there is harmony

And the echoes through the land

It's the voice of hope, it's the voice of peace

It's the voice of every man

From a distance we all have enough and no one is in need

And there are no guns no bombs and no disease

No hungry mouths to feed

From a distance we are instruments marching in a common land

Playing songs of hope, playing songs of peace

Ther're the songs of every man

God is watching us,

God is watching us

God is watching us from a distance

From a distance you look like my friend even though we are at war

From a distance I just cannot comprehend

What all this flighing is for

From a distance there is harmony and the echoes through the land

And it's the hope of hopes, it's the love of loves it's the heart of every man (every man)

It's the hope of hopes, it's the love of loves

This is the song of every man

"God is watching us, God is watching us God is watching us from a distance"
┬ Wednesday, April 27, 2005
The Love Vol.1
Love is so beautiful. love can give us the power to live in gladness.
But often love can hurt us, if we hurt by love we'll get pain...

I like the picture from this movie poster "Veer Zaara", a movie about love between different maters.
Sad love story...
Look at the poster above, so artistic and it tell about love spirit, feel the love spirit by seeing the picture above
┬ ┬
::aboutme::




Wie geht's? Ich bin A.A.
I'm 29 years old, thanks for visiting my web site.
This web site shown about my thinks, my tastes, my style, and my everything.
Hope you enjoy visiting this web site.
Please feel free to leave a message or many messages in LIG TAG BOARD bellow, just fill, type and click on "Submit".
If you want to know about myself, send your personal email to asian_atelier@yahoo.com.
Danke Sch§n.
Auf Wiedersehen.
::calendar::
::links::




HOT HEAR A to A


1.Want Me Want Me ( Namie Amuro)
2. Heaven is A Place On Earth (Belinda Carlisle)
3. Close To you (The Carpenters) OST. So Close
4. Main Yahan Hoon (Udit Narayan) OST. Veer Zaara
5.It's Like That (Mariah Carey)
MOELAN ROOZ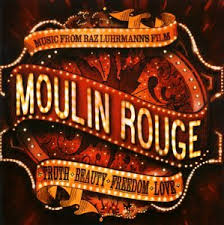 MOELAN ROOZ SPECIAL
MOELAN ROOZ SPECIAL
ADULT HUMOR




CLICK ABOVE IF YOU ARE ABOVE 18 YEARS OLD!
AT YOUROWN RISK!
I ALLREADY REMIND YOU!



::tagboard::
::etc::
Contact Me
::designer::
queer eye for the blog skins: designed by Clone, only at blogskins
edited by: